Who are We?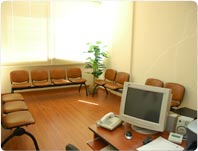 Anwar Al Mahabba is a charitable, non-profit association. Its objectives are to help people suffering from incurable diseases such as cancer and AIDS, and also to help minors, beggars, the homeless and abandoned persons. It does not discriminate based on religion, sect, color, race or sex. The Association has no limits.
How the association was founded
The founders of the Association started their individual activities as early as 1989. Because the human being is weak alone and stronger in a group, they soon realized the need to unite and combine their efforts. It was then that they decided to officially establish an association with a humanitarian mission. The Association received the official approval of the Ministry of Interior under notice number 97/AD/2003.
The Association's first Executive Committee was formed by:
• President: Former Army General Bahij ABOU MRAD
• Vice-President: Dr. Pharmacist Roula ZOGHEIB
• Secretary: Professor Mrs. Mireille GHANEM
• Treasurer: D.E.A. in Theater Miss Nada SOUAIBY
• Media Officer: Dr. Ghada ABOU MRAD
• Accountant: Mr. Salam BOU MERHY
The spiritual guidance was entrusted to Reverend Father Philippe Al HAJJ SOUAIBY and Sister Leila Makari of the Franciscaine de Marie. The General Assembly is currently made up of 17 members. Mr. Akram Souaiby is Director General of the Association. Hundreds of volunteers assist the Association in its awareness campaigns at schools and universities.